A Construction Loan to Build Your Dream Home.
Whether you want a loan to purchase land and build a new house or to make a substantial addition to an existing home at the time of purchase, a Torrington Savings Bank Construction Mortgage is a great option to finance home construction.
As a construction to permanent loan, a TSB Construction Mortgage offers the benefits of interest only payments during the build period with just one closing so that you're able to focus on getting your house built without the additional time and expense of multiple closings.
Plus, TSB mortgages are available in a 15, 20, or 30 fixed year term, so that as you're building the best new home for you, you're also working with a bank that is helping you structure the best repayment plan to fit your borrowing needs.
Features include:
Single closing construction loan to permanent fixed-rate mortgage
15, 20 or 30 year fixed terms
Interest only during construction period
Inspection Fees – $175.00 per inspection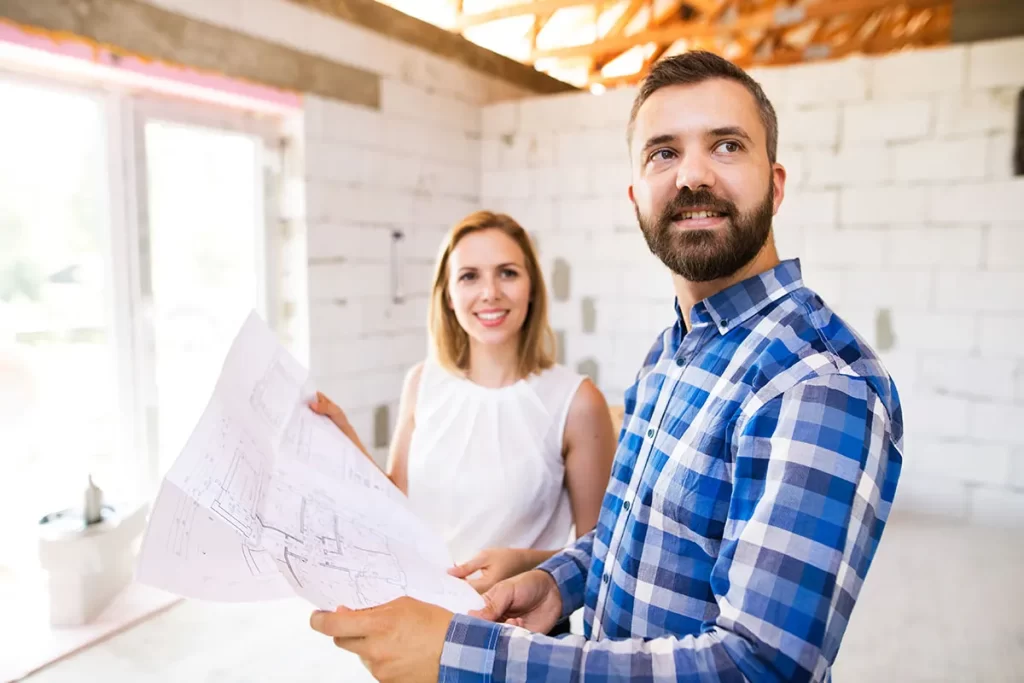 Explore Our Other Options
Refi Boost
Torrington Savings Bank's Refi Boost allows well-qualified borrowers to refinance and get competitive rates and No Private Mortgage Insurance.
Mortgage Refinancing
When it comes to a home loan, lower rates are not always better. Since you bought your home, your individual needs and circumstances might have changed, but are you a good candidate to refinance?
Jumbo Mortgage
Jumbo mortgage is the industry term for home loan amounts ranging from $726,201 to $2,000,000.
Buyer's Boost
TSB Buyer's Boost Mortgage Program allows well-qualified borrowers to get competitive rates while putting as little as 10% down.
Conventional Mortgages
Torrington Savings Bank conventional mortgages offer great rates with flexible term options, and low fees & closing costs.
First Time Homebuyers
TSB helps first time borrowers become new homeowners with a special program designed to make buying a first home more affordable.
Construction Mortgage Details:
Maximum loan limit is $726,200.00. Higher loan amounts may be available, contact a loan representative. Maximum LTV (loan to value) 90.00%. LTV 80.01% to 90% may require PMI. 12 month construction phase requires interest only payments on balance owed from advances completed. Permanent Amortization at end of construction phase with payment based on a 29,19, or 14 year term. Payment example: $100,000.00 loan at 4.75% for 348 months (29 years) is a monthly payment of $529.82. This does not include taxes and/or insurance. Inspections required for advances during construction $175.00 per occurrence. Property insurance is required. Builders risk insurance required. Must have general contractor. Flood insurance may be required. 60 day commitment. Any change of loan after commitment issued – $400.00 fee. Properties with underground fuel storage tanks are not eligible. Rates reflect discount for Auto-Pay from a Torrington Savings Bank account. Add 0.25% to rate without Auto-Pay. Application fee ranges from $750.92 to $802.39 on single family homes or $850.92 to $902.39 on multiple family homes. Application fee includes cost of appraisal and credit reports. No Prepayment Penalty. Consult a loan representative for more details. Interest rates are subject to change at any time, without notice and may vary according to the property and loan characteristics. Your rate will depend on various factors including loan product, loan amount, loan purpose, credit profile, property value, occupancy, and other factors. Rate / APR displayed assumes 20% down payment, purchase transaction, owner occupied, single family detached home, FICO score of 700 minimum.