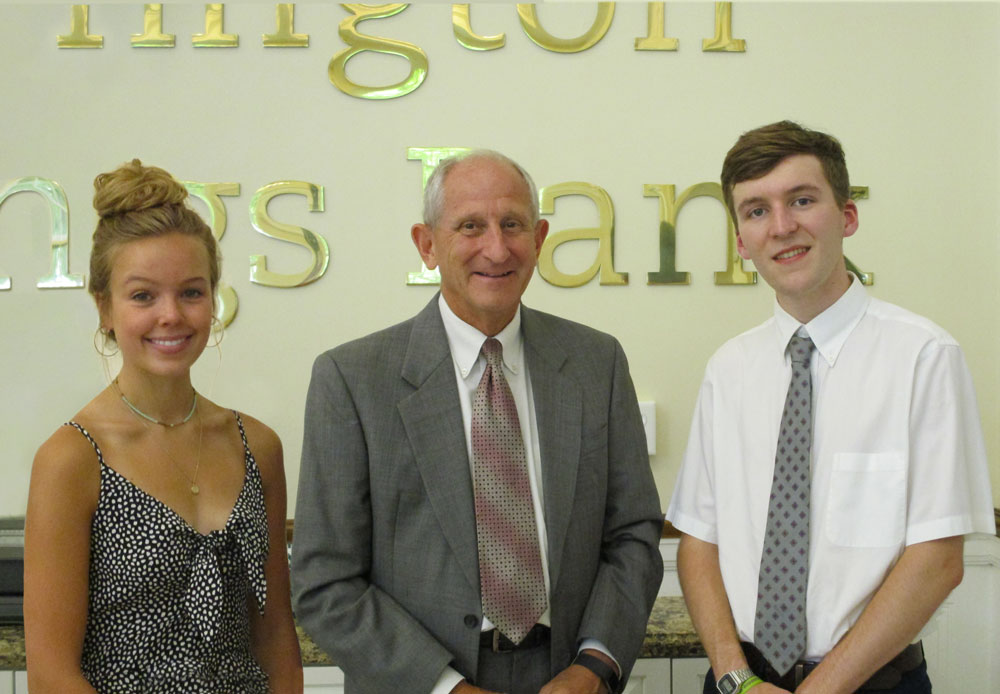 2019 Scholarship Winners Announced
Adam Ferrarotti and Brierley Lloyd are the recipients of the Torrington Savings Bank Scholarships for 2019. The program offers two graduating seniors in Torrington Savings Bank's deposit area a 4-year, $10,000 scholarship ($2,500 per year).
Adam will be attending Worcester Polytechnic Institute in Worcester, MA where he will major in Industrial Engineering. He is ranked 8th in his graduating class at Northwestern Regional High School with a GPA of 4.5818, and is a member of the Model UN Club, Jazz Band, and the National Honor Society.
During his high school career, Adam participated in cross country, track, Math League, and Student Government where he was Class Treasurer. He was also a Boy Scout for twelve years and attained the rank of Eagle Scout at the age of thirteen. He has worked at Camp Sequassen in New Hartford for three years. Adam received the Semper Fidelis Music Award, which is an award given by the United States Marine Corp. to high school musicians.
Brierley will be attending Suffolk University, where she plans to major in Nutrition and Health Science. She graduated 10th in her class at Housatonic Valley Regional High School with a 4.06 cumulative GPA.
She is a member of the National Honor Society and was on the High Honor Roll throughout her high school career. She played Varsity basketball and golf and Junior Varsity tennis. During her senior year she was editor of the re-created high school newspaper and a member of the Debate Team. Brierley was class president both her Junior and Senior years, as well as Sophomore class Council Secretary. In March of 2019 she participated in the UConn Globalization Conference and placed second in competition discussing the effects of climate change on biodiversity. She also has her CPR and AED certifications and is a certified Red Cross Life Guard.
As you can see from the lists of accomplishments of both Adam and Brierley, the Scholarship Committee has chosen two very deserving recipients. We wish them well in their future endeavors.
Posted on: Thursday August 1, 2019
View All TSB News