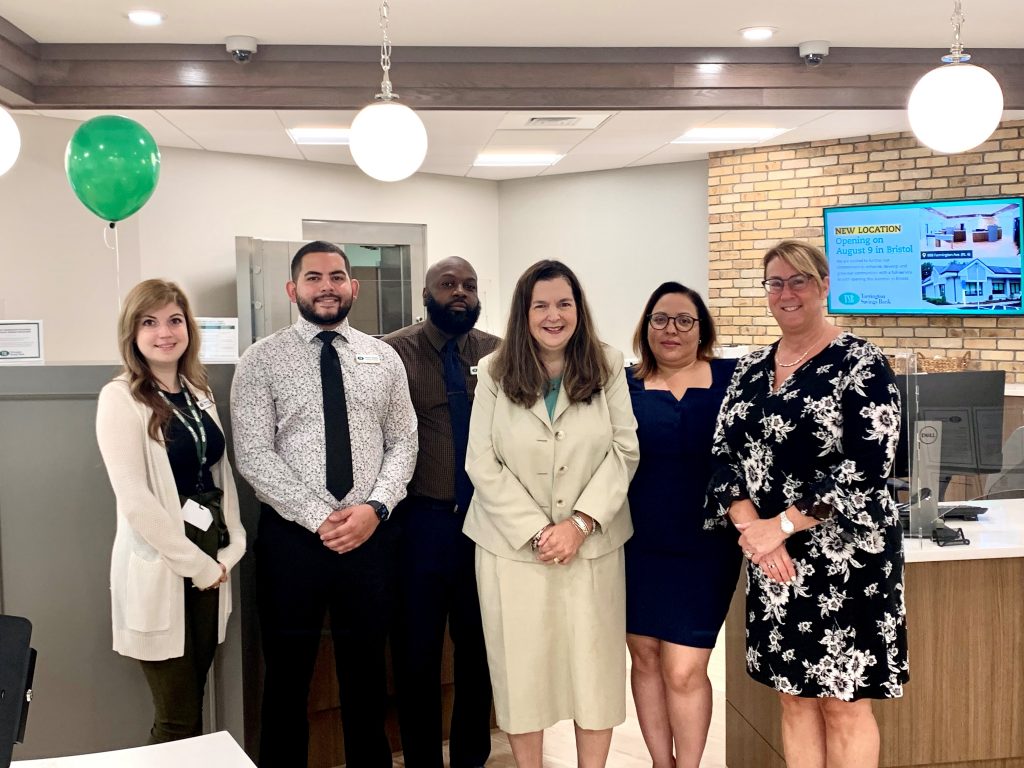 Torrington Savings Bank Opens New Branch in Bristol
Torrington Savings Bank is pleased to announce the opening of their 8th branch at 888 Farmington Avenue in Bristol, further extending their reach into Hartford County.
Last year, the Bank announced their plans to expand their branch footprint by acquiring a former United Bank branch. With the institution's Business Development and Commercial teams having roots in the market, opening a branch in Bristol is a natural extension to serve all consumers in that community.
At a time where many financial institutions are downsizing their branch footprint, TSB is committed to serving the Bristol community. As a longstanding mutual community bank, they believe having a physical presence is imperative to best deliver on the interests of the many local area businesses and consumers.
Lesa A. Vanotti, President & CEO of Torrington Savings Bank stated, "With all the merger and branch closing activity in this market, TSB is proud to bring our strong, community-focused bank to Bristol. The residents and City officials have been welcoming as we prepared for the branch opening and we are excited to introduce ourselves to those looking for a personal approach and long-term commitment from their bank."
There are Grand Opening activities being planned in September that will be announced in the coming weeks.
Currently, you can visit the Bristol team at their new location on Rt. 6 Monday through Saturday, or by calling 860-785-0076. For more information on Torrington Savings Bank's Bristol branch or open an account online visit: www.TorringtonSavings.Bank
Posted on: Monday August 9, 2021
View All TSB News