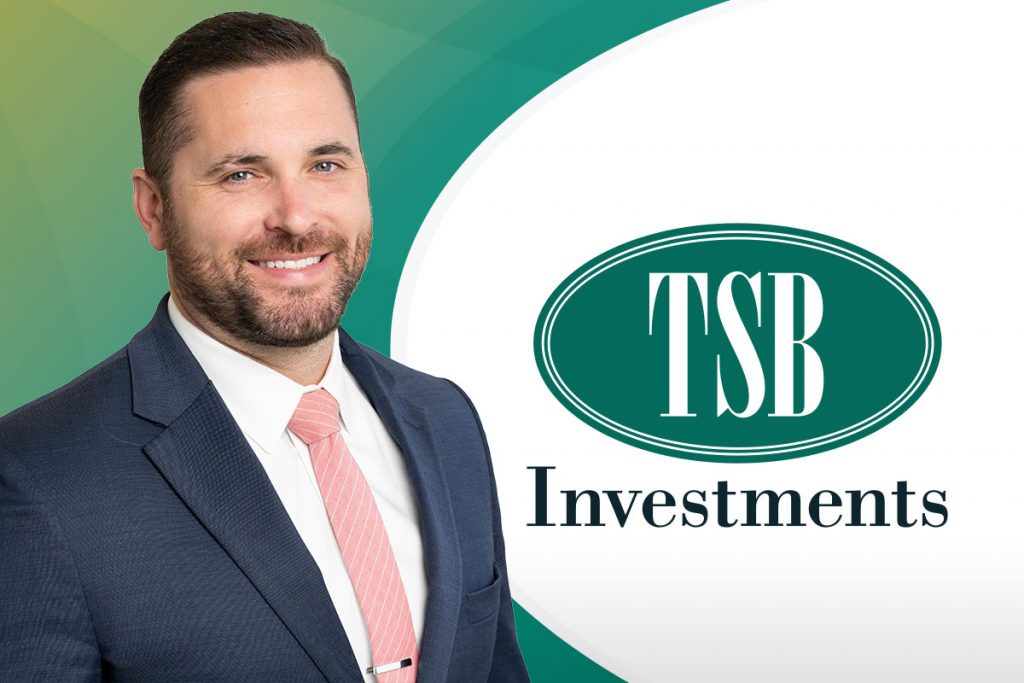 Torrington Savings Bank Adds Investment Services and Appoints New Financial Advisor
TORRINGTON, CT – Torrington Savings Bank, in partnership with The Infinex Financial Group has appointed Christopher Woodhouse, Vice President, Torrington Savings Bank and Infinex Financial Advisor to spearhead TSB Investments, the newest service offering at Torrington Savings Bank.
For over 25 years, Infinex has provided wealth management & investment services to various financial institutions and their customers. Partnering with Infinex will allow TSB Investments to provide access to a range of both investment and insurance solutions along with services such as retirement & college planning, annuities, life insurance etc.
Lesa Vanotti, President & CEO of Torrington Savings Bank states "Torrington Savings Bank is proud to partner with such a well-respected firm to provide an additional option for our customers to meet their financial goals."
Christopher comes to TSB Investments with 12 years of experience, most recently with Webster Investment Services, specializing in helping individuals who are at or near retirement. He provides holistic wealth management services to local families and businesses and customizes a plan to address their specific needs.  Christopher has a bachelor's degree in Economics and Finance from Southern CT State University and is a member of the Hartford Young Professional Entrepreneurs (HYPE).
Kathleen Katrenya, SVP of Retail Banking & Marketing explains, "Christopher has the ability to work with customers just starting their investment portfolios along with business owners with more complex needs.  His knowledge and experience make him the perfect financial partner for TSB clients."
Visit TorringtonSavings.Bank/TSBInvestments for more on how TSB Investments help you meet your financial goals.
Investment and insurance products and services are offered through INFINEX INVESTMENTS, INC. Member FINRA/SIPC. TSB Investments is a trade name of Torrington Savings Bank. Infinex and Torrington Savings Bank are not affiliated. Products and services made available through Infinex are not insured by the FDIC or any other agency of the United States and are not deposits or obligations of nor guaranteed or insured by any bank or bank affiliate. These products are subject to investment risk, including the possible loss of value.
Posted on: Friday October 15, 2021
View All TSB News