Your new digital banking experience has arrived!
We're excited to introduce our new Online and Mobile Banking platform that offers an enhanced banking experience.
Get more done on the go by downloading our mobile app to ensure you have access to the latest features and services.
What's new?
Improved Homepage Sign In and Enrollment Area
We've updated the login and enrollment area on our homepage at TorringtonSavings.Bank with the ability to enter both your User ID and Password all from one location. If you need to enroll in Online Banking, you can begin the process here.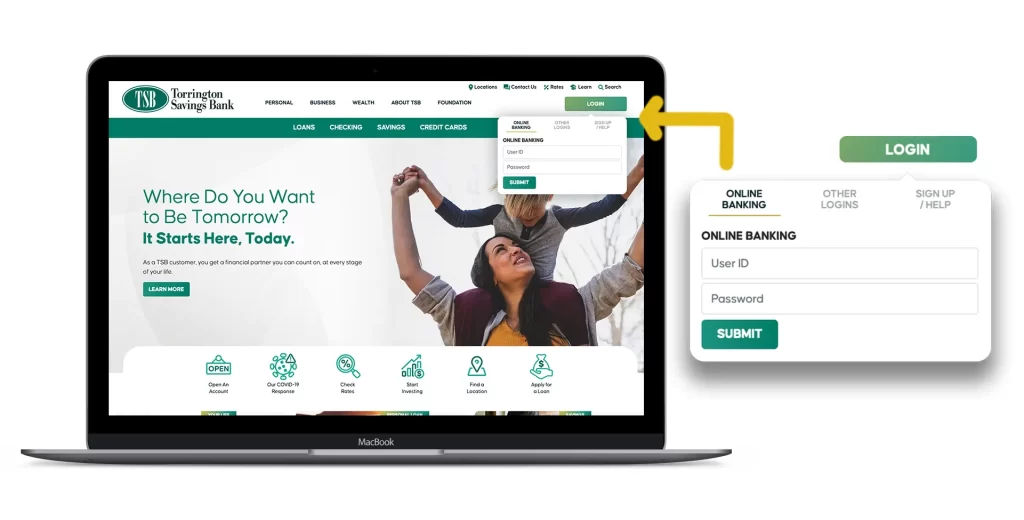 Account Summary
"Account Summary" screen is viewable after login with a new design and larger font size.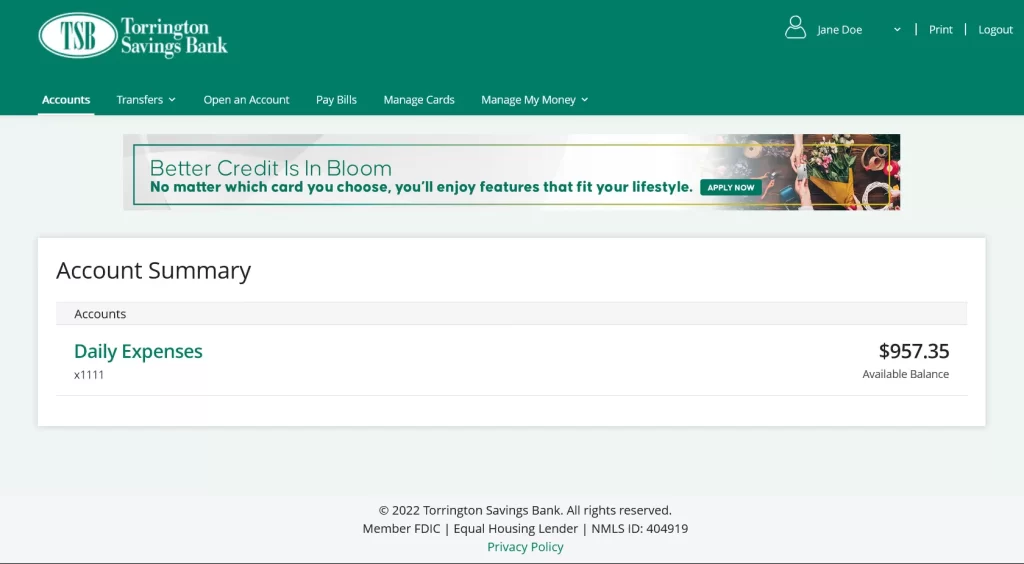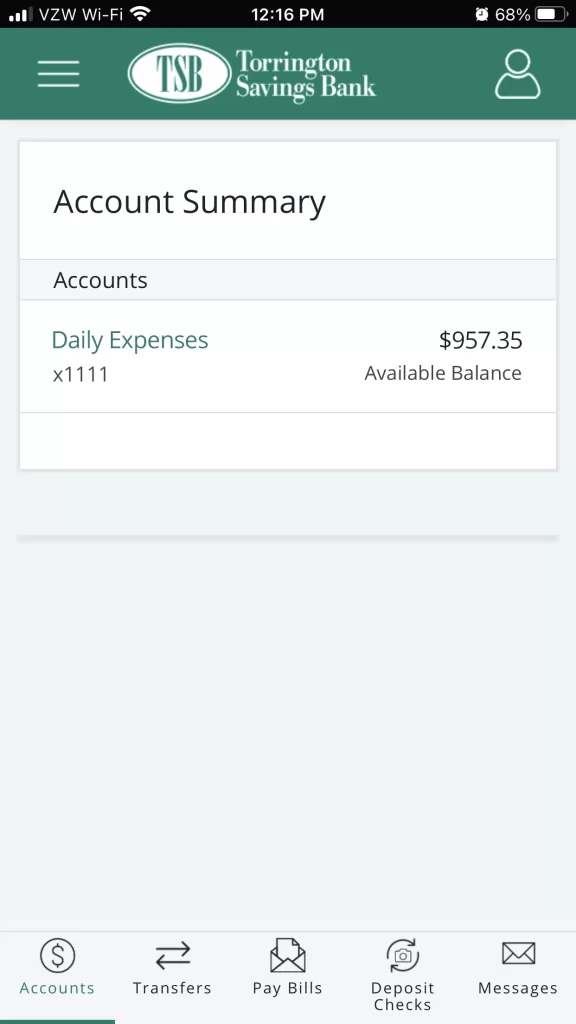 New Menus
Hamburger Menu
The "hamburger" menu located on the top navigation in the mobile app, has your favorite banking features just a tap (or two) away .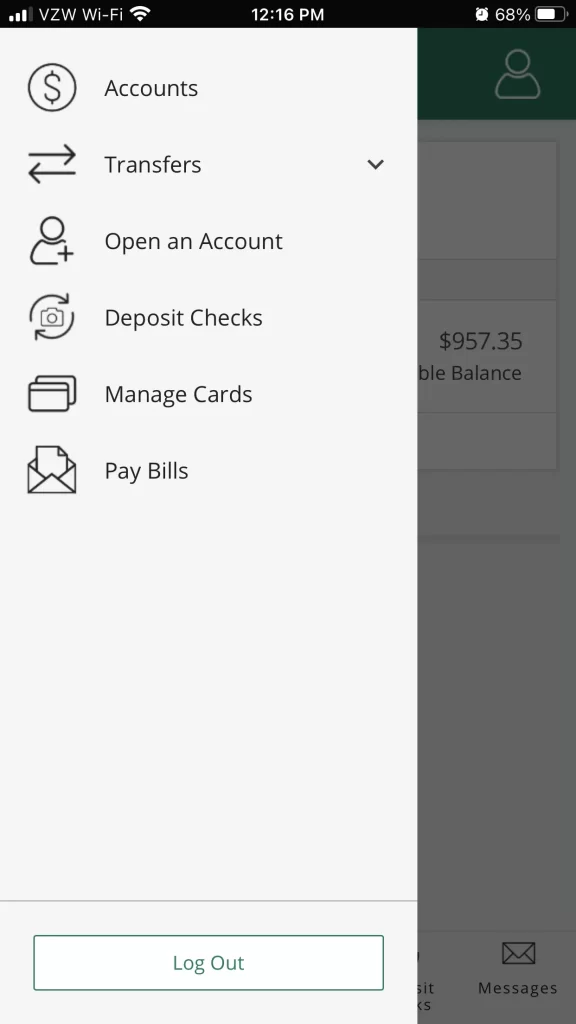 My Profile Menu
Under "My Profile" you will be able to modify personal and account related settings, find banking services, enroll in or view eStatements for your accounts, switch to Dark Mode, and "Contact Us" for a quick and easy way to get in touch.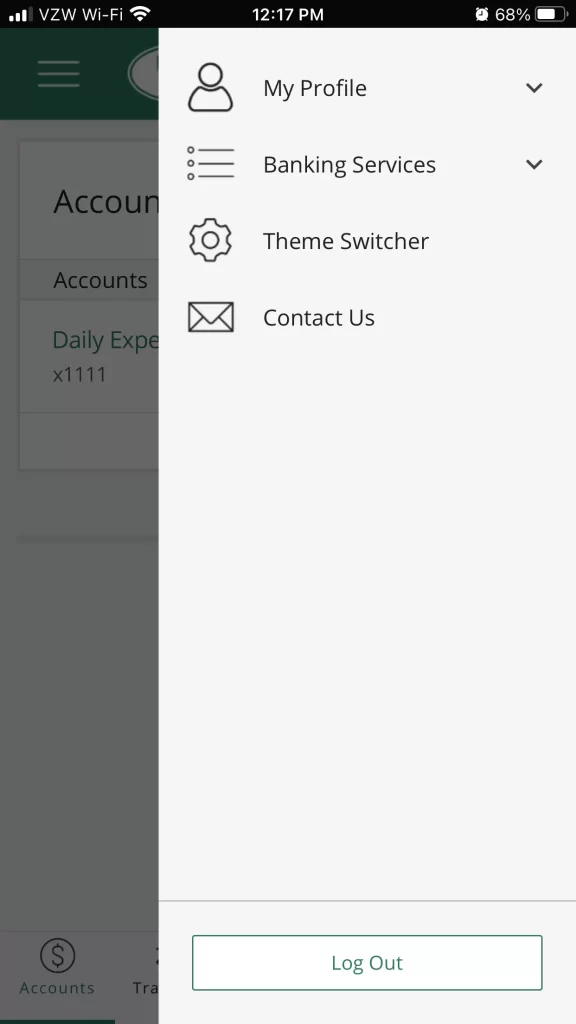 Bottom Navigation Menu
The navigation bar at the bottom of the mobile app brings the top 5 banking tasks within reach.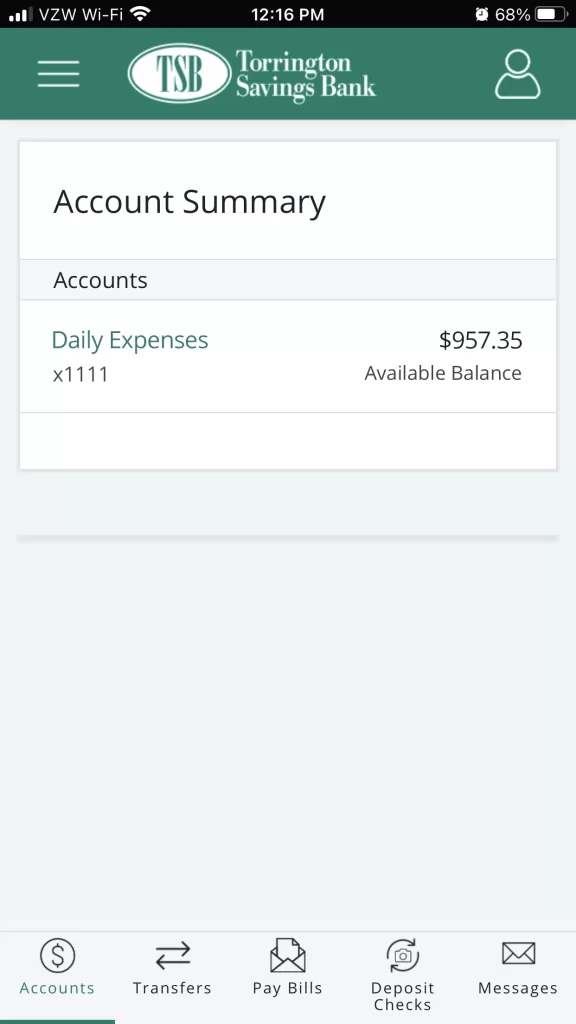 Details:
With the upgrade to our new Online Banking experience, customers who use financial management software, websites, or applications that connect directly to their online banking using their credentials will see an interruption in connectivity for up to 48 hours. Please call (860) 496-2152 if the problem persists.
Screenshots of online banking and mobile app are for representation only and subject to change.
Mobile Banking requires download of the smartphone version of the Torrington Savings Bank app from the Apple® App Store or Google Play®. Message and data rates from your wireless provider may apply. Enrollment in Online Banking is required.